Length:
6' 7"
Width:
22.25"
Height:
13"
Volume:
50 gal
Capacity:
30-100 lbs
Cockpit Size:
16.5" x 29"
Weight:
27 lbs
Description
Designed with your smallest paddling partner in mind, the Sidekick is Jackson Kayak's smallest river running creek boat. Based on the Hero series where stability and maneuverability were top priorities, this kayak will get your kids confident on a variety of different waterways. With a lower rocker profile, this boat is fast enough to help them keep up with the bigger boats but the taller sidewalls keep it super-stable. The Sidekick is a kids best friend, whether they're just starting out or working toward gaining confidence on rougher waters.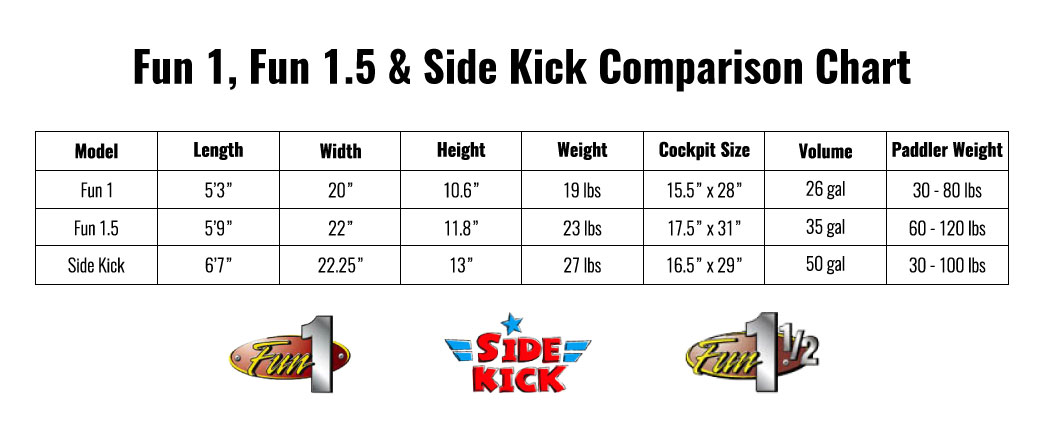 Warranty Information
This warranty applies to all Jackson Adventure products (kayaks, boats, coolers and kennels) and covers substantial defects in materials and workmanship in the hull and outfitting components sold new or as "demos". The warranty policy is subject to the exceptions lists. Review the full warranty list and details
by clicking here
.
0 Reviews
This product hasn't received any reviews yet. Be the first to review this product!
Write a Review
Kids Sidekick Hotspots - Click For Features & Highlights